Toyama Prefecture flourishes with rice farming and sake rice of excellent quality is lavishly used for brewing Japanese sake.
And in Toyama it rains a lot throughout the seasons and so abundant natural water
of good quality that is indispensable for brewing sake gushes out.
Good sake rice, abundant natural water and optimal climate for brewing sake are all combined to create good local sake unique to Toyama.
For 400 years, sake brewing skills have been handed down
Hayashi Syuzoujo is located at a place which commands a view of the magnificent Northern Alps on the back and a view of well-known Jade Beach overlooking the Japan Sea right in front. In winter it gets very cold and the first snowfall invites skilled brewers to gather and start their work.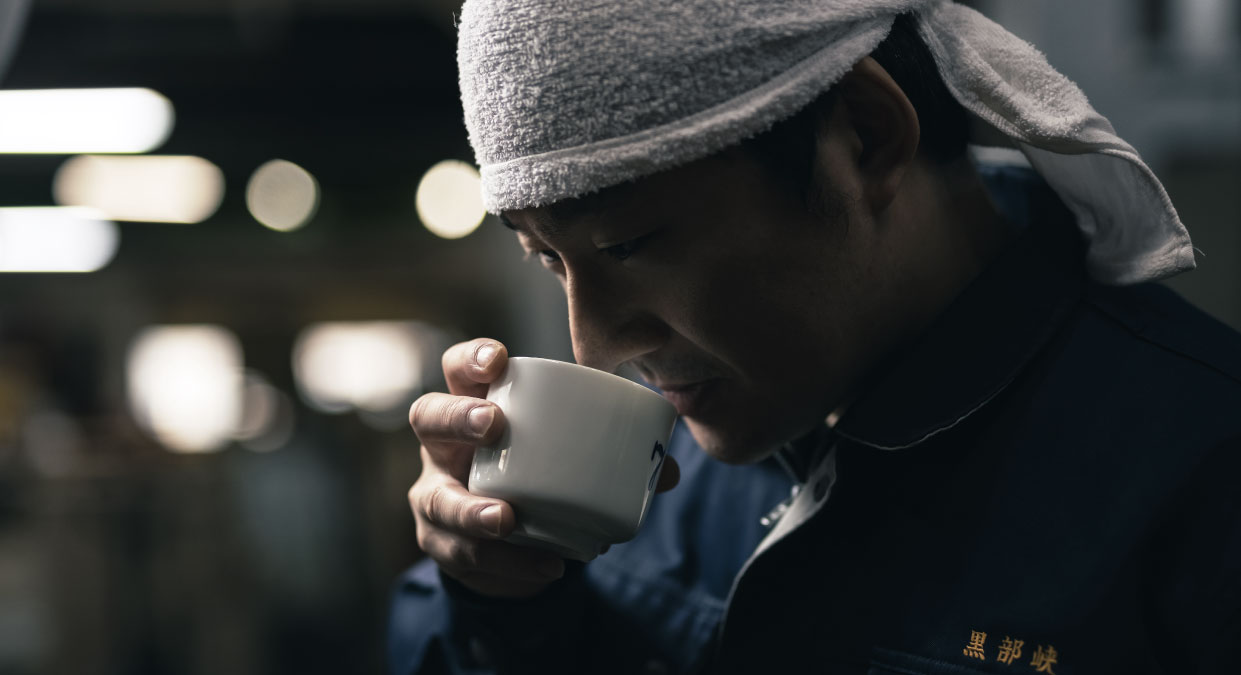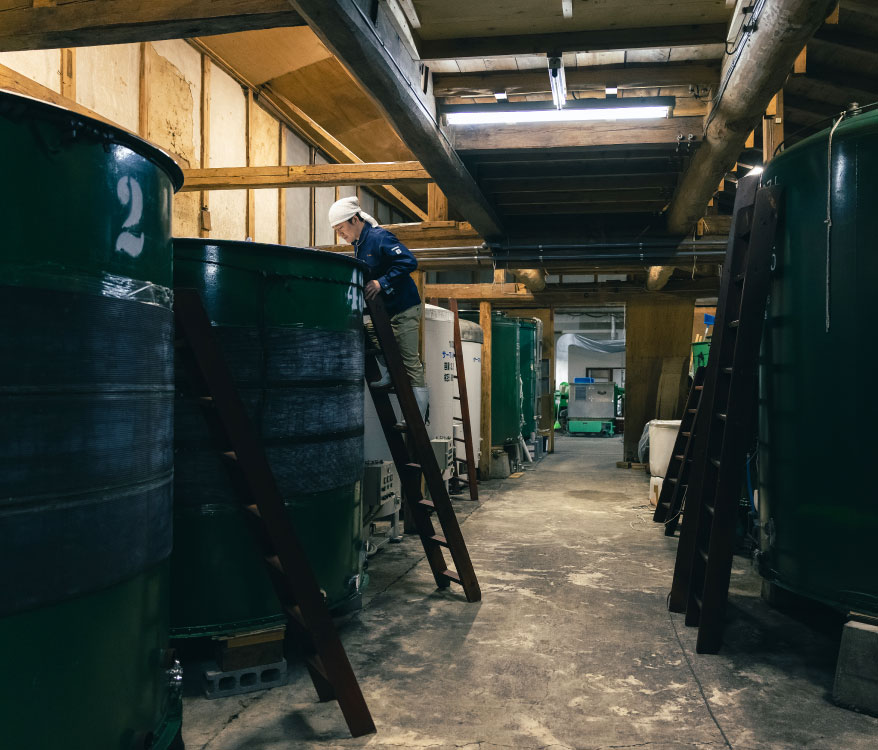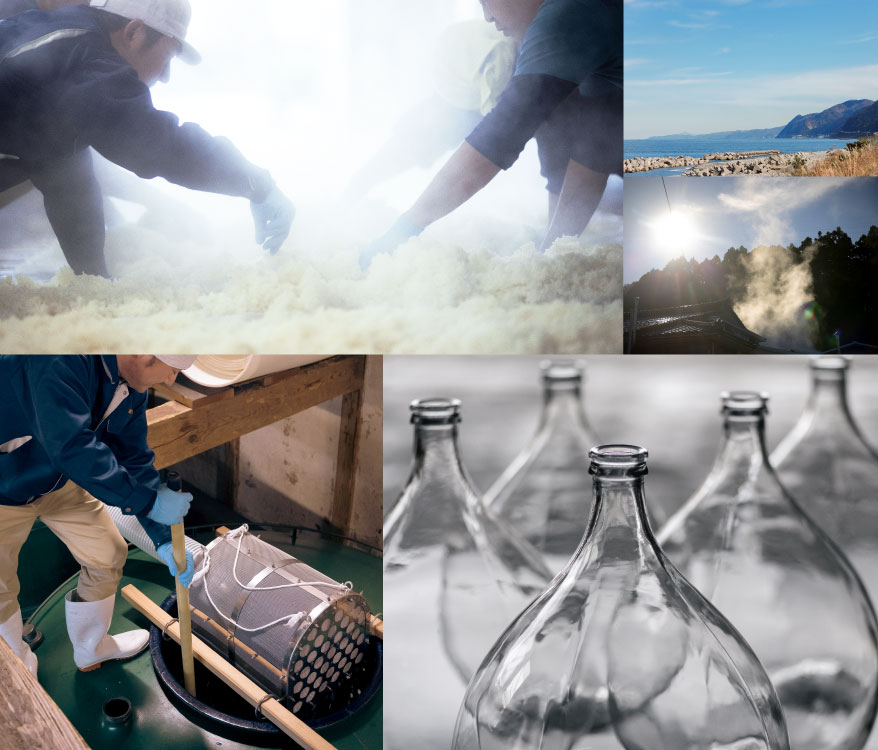 Founded in 1636. we keep the old tradition and at the same time seek new trends.
The history of Hayashi Syuzoujo dates back to 1626 when the founder of the brewery who was then a samurai warrior began brewing sake while he was working at Sakai Checking Station of Kaga Domain that was the biggest of its kind in those days.
Historically there has been an old saying, "Kaga Domain's ancient Sakai Check Station has a choice sake." Ours is the oldest brewery among many with history in Toyama. Right after the time of founding, we used to produce sake, miso and soy sauce but now only sake remains as our product.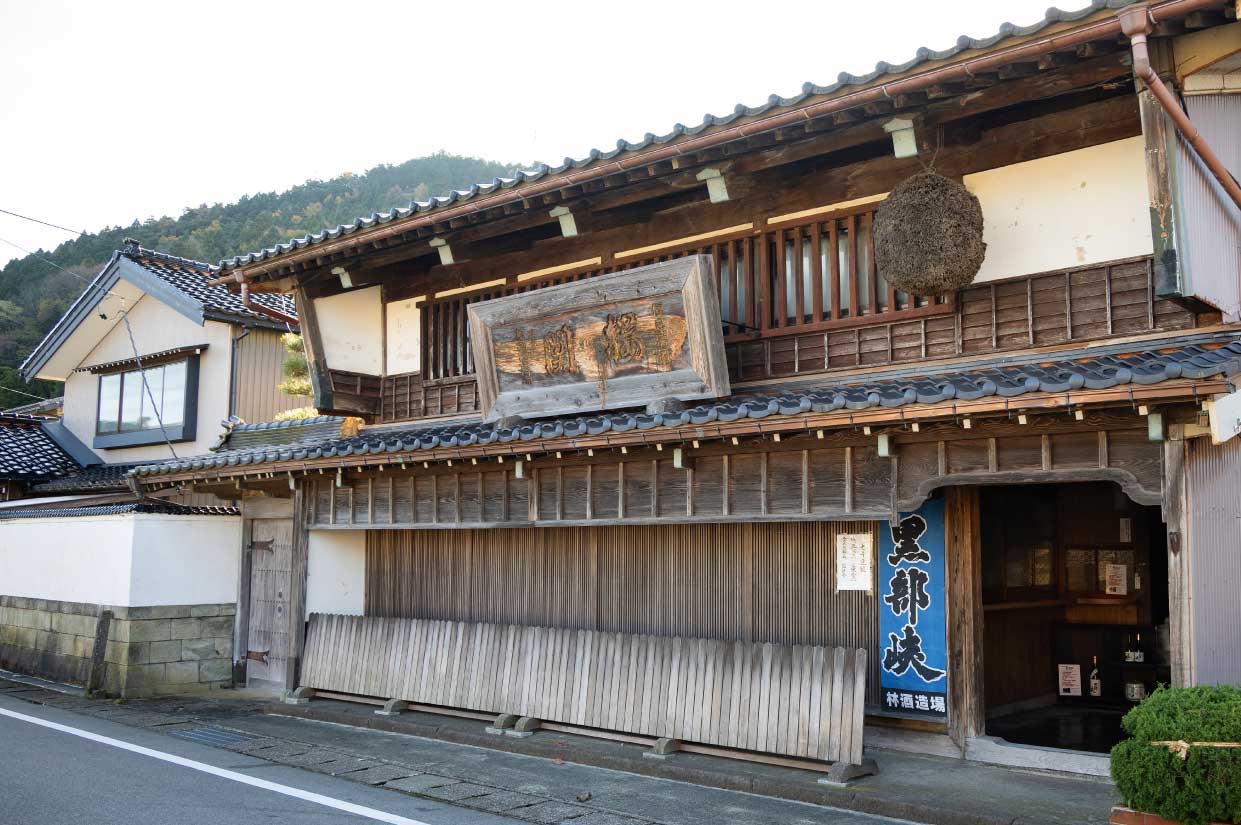 Hedeki Hayashi, who succeeded to the chief brewer in 2011 at the youngest age in Toyama, made public the new brand "Hayashi" in 2013, after exploring the possibility of a new type of Japanese sake. The brand, "Hayashi", the result of pursuing the ideal taste, has been highly valued for its quality and well-balanced taste since its debut.
Keeping the tradition but incorporating a new technology, Hayashi Syuzoujo always seeks the ideal sake brewery under the motto of "The best quality to all the sake we produce".
Kurobekyo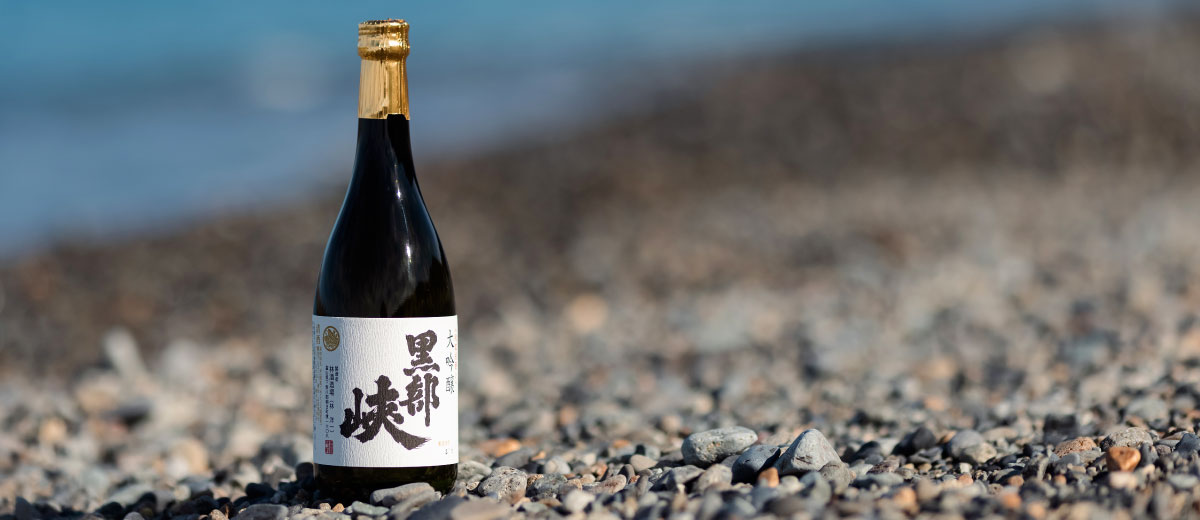 Kurobekyo
Kurobekyo was named based on an image of meltwater coming from the mountain at the back of the brewery and a Chinese-style landscape painting depicting fog over the Kurobe Gorge. Traditional cold-season brewing with the weight of history of 400 years and the concentrated wisdom of ours. We are confident of the value of an array of our products because we put all our heart into them.
Kurobekyo: Product Introduction(Japanese)
---
Hayashi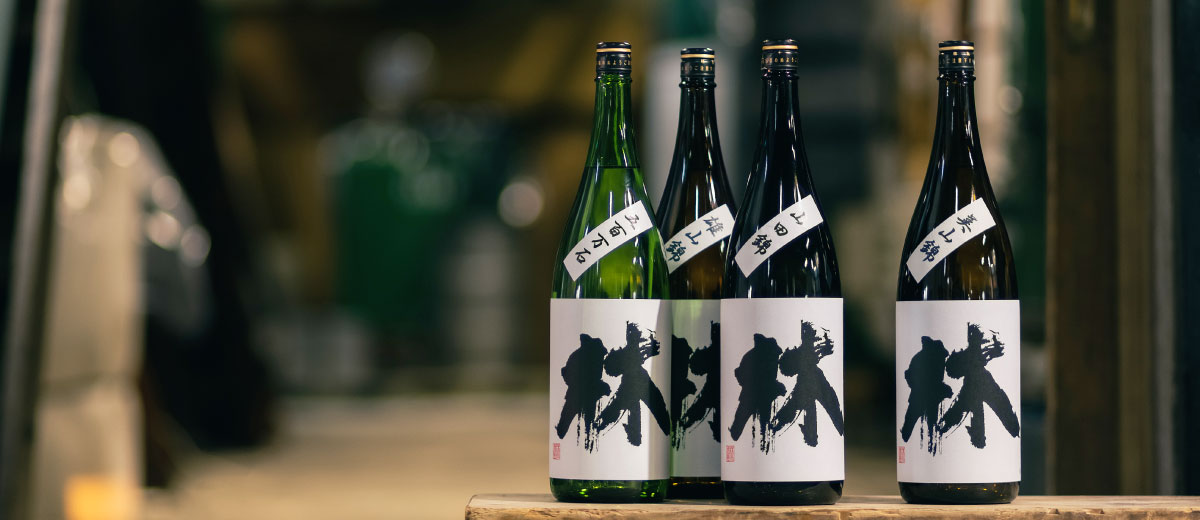 Hayashi
Hedeki Hayashi, chief brewer, created this new brand. Series of his specialty brewed from local sake rice, Gohyakumangoku, Oyamanishiki or selected sake rice from all over Japan, Yamadanishiki, Omachi, without killing their original charms. Refined aroma and flavor.
Hayashi: Product Introduction(Japanese)
---
To the customers visiting Hayashi Syuzoujo
At the direct sales stand in Hayashi Syuzoujo, you can purchase each brand of "Kurobekyo". Near our facility, there are various tourist spots, such as Tateyama-Kurobe Alpine Route and Jade Beach. When you come to Asahi-machi, please feel free to drop in.
---
Hayashi Syuzoujo
1608, Sakai, Asahi-machi, Shimoniikawa-gun, Toyama Prefecture, 939-0704 Japan
Phone: 0765-82-0384
Open from 9:00am till 5:00pm on weekday
No English speaking staff member at the direct sales stand.
The brand "Hayashi" is NOT available here in Hayashi Syuzoujo due to the limited amount of production. Only the authorized distributors handle it.
The brewery is not open now to the general public for a plant tour.
In case we are too busy, the direct sales stand may be closed.